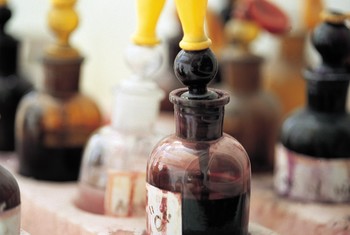 BOSTON -- With scarcely more than 1-in-5 new drug compounds that reach human testing stage actually passing all the way through the testing and review gauntlet, prescription drug developers still face an uphill and costly climb to get their new products to market, a new study has concluded.
Just 21.5 percent of drugs that begin the first phase of human trials are approved for marketing, according to a report issued May 13 from the Tufts Center for the Study of Drug Development. What's more, noted the Tufts researchers, drug development costs continue to escalate.
"The fully capitalized cost to develop a new drug, including studies conducted after receiving regulatory approval, averages $897 million," Tufts announced. That compares with average development costs of $231 million in 1987, and it represents a near sixfold increase in total clinical and preclinical costs since the 1970s, according to the center.
"Drug development remains a time-consuming, risky and expensive process," said Tufts Center director Kenneth Kaitin. "To mitigate rapidly rising R&D costs, pharmaceutical firms over the past decade have aggressively sought to identify likely drug failures earlier in the development process."
Such efforts, he added, "appear to be paying off, as the rate of late-phase terminations in the 1990s declined compared with the 1980s."
In the 1990s, according to Tufts, the costs of clinical trials were a major source of the growth in drug development costs. "From the 1980s to the 1990s, clinical period out-of-pocket costs grew five times as fast as pre-clinical period costs," the center's report noted.
"Many factors are driving up clinical period-relate d costs," explained the study's senior author, Joseph DiMasi, director of economic analysis at the Tufts Center. "Among them are a greater emphasis on developing treatments for conditions associated with chronic and degenerative diseases, increasing clinical trial sizes, rising subject recruitment costs and more procedures performed per subject."
Thus, noted researchers, while total drug development costs rose 5.8 times in constant dollars between the 1970s and 1990s, clinical costs increased 8.6 times.
Tufts analyzed 68 drugs from 10 multinational, foreign- and U.S.-owned pharmaceutical firms during the 1990s. "Included were products that won or failed to win marketing approval, as well as products still in development," noted the report.